Staff
Alexis Barton, Program Coordinator
alexis@tryoncreek.org
Cell: 530 (not 503) 902-7528
Alexis' first contact with Tryon Creek was within the Natural Area as a Camp Instructor with Friends of Tryon Creek for several summers. After finishing her B.S. in Environmental Studies, Alexis served for two years as a Confluence AmeriCorps member at Johnson Creek Watershed Council, where she gained experience in riparian restoration and volunteer management, including managing their Community Science program and leading environmental education. Alexis seeks to incorporate an equity lens into all the work she is a part of. She spends her time away from work with her partner at their community garden plot and at home with their dog and cats, experimenting both in the kitchen and on various crafts.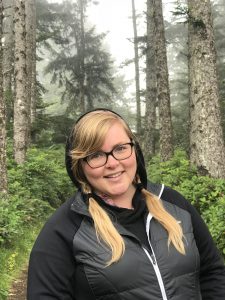 Terri Preeg Riggsby, Interim Executive Director
terri@tryoncreek.org
Cell: 971-404-4909
Terri Preeg Riggsby previously served as the TCWC Chair for 12 years. She has a bachelor's degree in journalism, a master's degree in public administration and natural resource policy, graduate certification in watershed management, and has worked in government and non-profit organizations for close to 15 years. Terri is also the Chair and Zone 5 Director on the West Multnomah Soil and Water Conservation District Board, where she advocates for effective environmental programs and projects throughout West Multnomah County. Terri lives near Multnomah Village and regularly helps out at restoration and education events. She shares her love of the Pacific Northwest rivers and woods with her husband, son, and hound dog.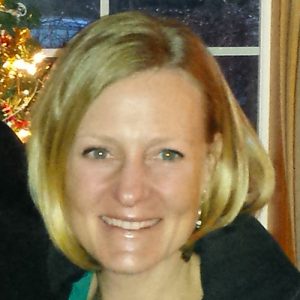 Board
Glen Leverich, President
Glen Leverich is a fluvial geomorphologist and watershed ecologist with over 15 years of working professionally on numerous riverine studies and restoration efforts throughout the western U.S. Glen studied environmental science and geology at University of Oregon and Portland State University before earning his master's degree in geology from San Francisco State University and receiving geology licenses from Oregon, Washington, and California. Glen is a returning Oregon resident and has recently settled within Tryon Creek watershed. Glen and his family are outdoor enthusiasts who are often found hiking in the state park and paddling the local rivers.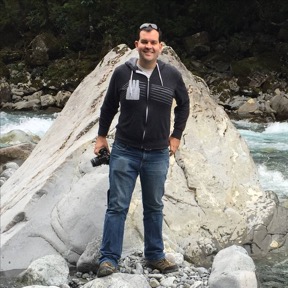 Megan Hill, Vice President
Megan Hill has a bachelor's degree in Cultural Anthropology and a master's degree in Natural Resources Policy and Law. She has worked for the Upper Basin Mississippi River Basin Association and was the Executive Director of the Mckenzie Watershed Council. More recently, Megan has volunteered for the Rivanna Conservation Alliance and Oregon Lakes Association. Throughout her career, she has worked collaboratively with private and public landowners on a variety of restoration, monitoring, and education projects and, when she is not continuing her lifelong love of river restoration, Megan enjoys gardening and exploring Oregon's wilderness. Most importantly, Megan loves life with her husband, three children and two dogs.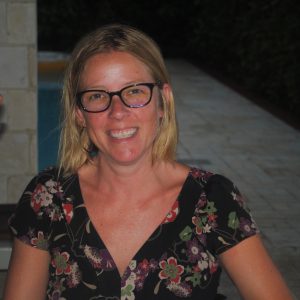 Jennifer Jones, Secretary
Jennifer Jones is an ecologist and environmental scientist working professionally on a variety of habitat assessment and restoration projects. Jennifer has a bachelor's degree in biology and a master's degree in environmental science. She lives with her partner, 2 dogs and a cat near the headwaters of Tryon Creek. She is continually working on restoring native habitat in her backyard and also enjoys birding, hiking, kayaking, and most anything out in nature.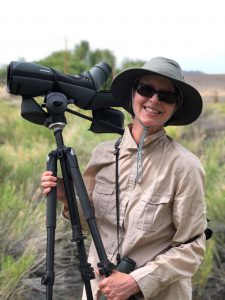 Sharon Keast, Technology Director
Sharon Keast joined the Tryon Creek Watershed Council board in 2013 to assist the council in becoming a mission-driven nonprofit by developing bylaws, obtaining 501(c)(3) status and creating a Strategic Plan. She holds degrees in Business Management Information Systems and Science. Sharon advocates using technology for good and has secured and manages technology donations including Google's G Suite and Microsoft's Office 365 and Azure cloud services to empower the council in carrying out its mission.
Kristie Focht, Treasurer
Dusty Day, Director
Dusty Day has a bachelor's degree in biology, a master's degree in environmental management, and has worked in the environmental field for over 15 years. He resides within the Tryon Creek watershed and enjoys the opportunity to improve our watershed through restoration efforts. When not working, you can typically find Dusty pulling ivy, planting natives, gardening at home, or exploring the wonderful parks and open space of the Tryon Creek watershed with his family.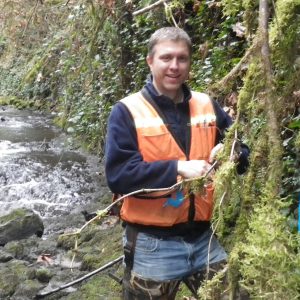 Carl Axelsen, Director
Carl Axelsen is a Watershed resident with a Master Watershed Stewards Certification from OSU Extension. After retiring from a career in business management, he formed and managed a Watershed Stewardship non-profit in Sherwood then was the Coordinator of the Tryon Creek Watershed Council for two years. Carl was then President of the Watershed Council Board for 2 years and served 3 years on the board of the Friends of Tryon Creek. Carl cares for 3/4 acre home site in the Arnold Creek neighborhood, has too large a garden, volunteers in the State Park as well as on Watershed Council projects, and dotes on 4 grandchildren and a yellow lab.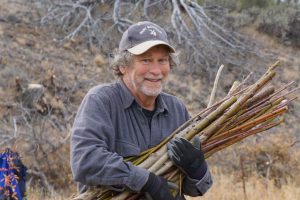 Hannah Machiorlete, Director
Hannah Machiorlete is a senior biology major at Lewis & Clark College. She is a student curator for the L&C Natural History Collection and a teaching assistant for the Biology Department. With the Council, Hannah enjoys engaging students in restoration, especially invasive plant management. Please reach out her if you want to chat about student-led conservation or native plant diversity!