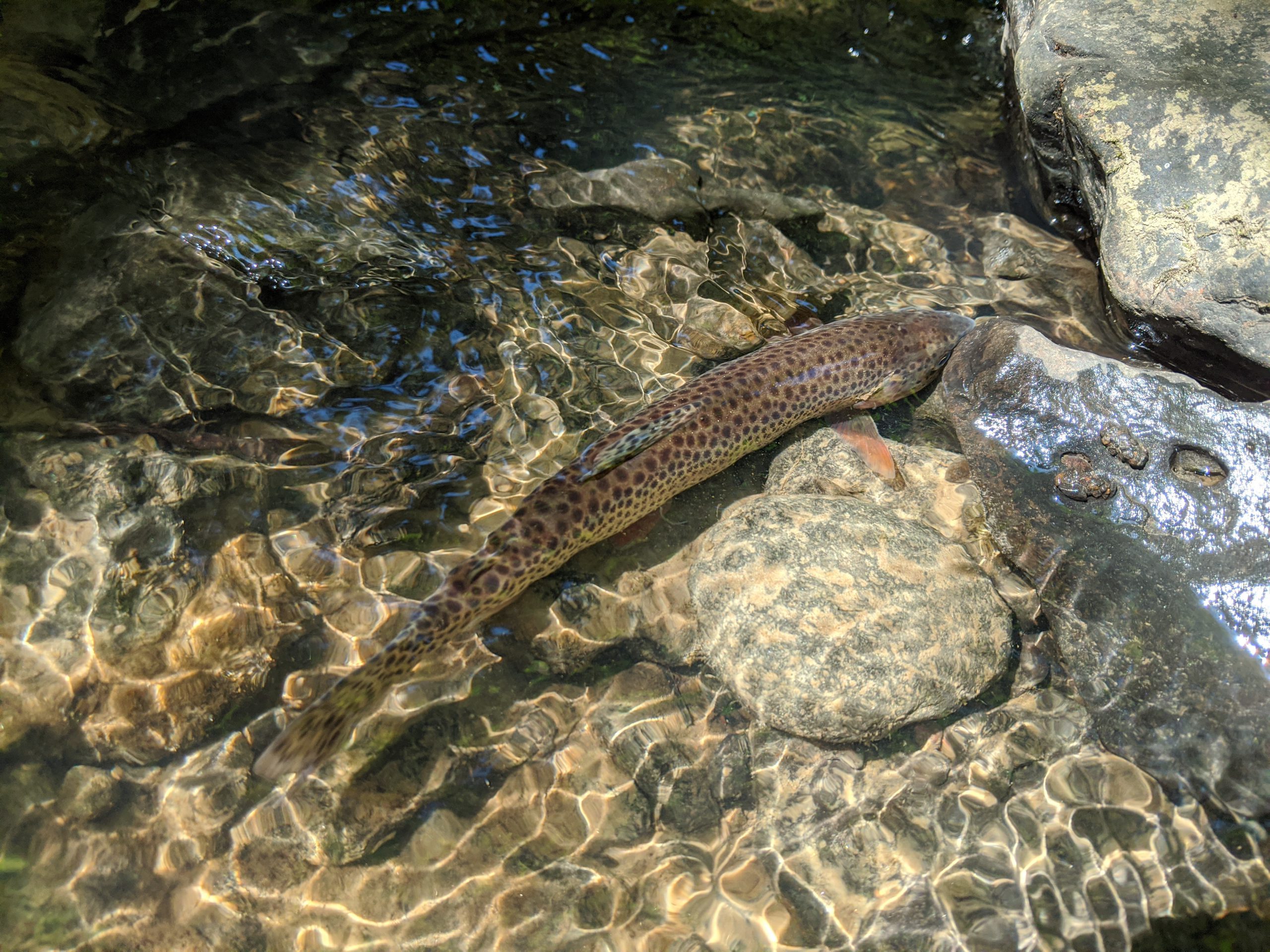 Click here to RSVP: Thurs, 10/22, Wed, 10/21 6-7:30pm via Zoom
Brought to you by Tryon Creek Watershed Council & featuring speakers from the US Fish & Wildlife Service and the City of Portland's Bureau of Environmental Services
We love bringing Science Talks to our Tryon Creek community – they're a fun opportunity to gather and learn together, often about the wildlife in and around the watershed. While usually we would be hosting these at the Lucky Lab Pub in Multnomah Village, near the headwaters of Tryon Creek, due to CV-19 related precautions we're moving our talks online!
We're bringing you a double-feature talk: we'll be sharing about fish survey methods & findings, about the long-awaited and nearly-complete Boones Ferry culvert project where the Arnold Creek tributary joins Tryon Creek. Join us as we explore some of these topics…
What did USFWS find during their fish surveys of Tryon Creek? What fish live in Tryon, and does Tryon Creek support migratory salmonids?
What challenges do urban creeks face in supporting fish populations? How healthy is Tryon Creek and how can we all help support fish?
What are fish passage barriers and how are they problematic? What's happened at Boones Ferry this summer and how will it help the watershed?
Click here to RSVP. We will follow up with you to invite you to attend the presentation, which will be held via Zoom.
Boost the event on Facebook, here!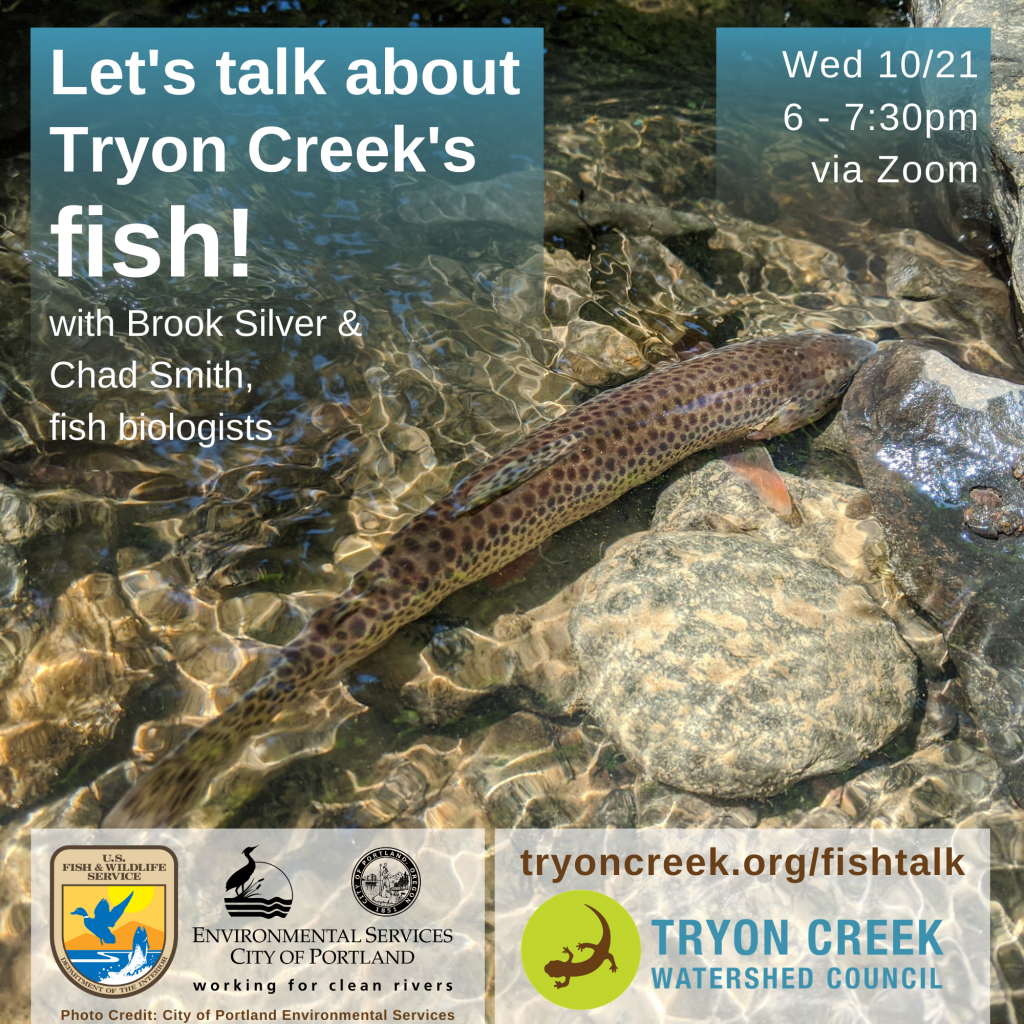 Many thanks to the Bureau of Environmental Services' Community Watershed Stewardship Program for funding this program!